New iMac Keyboard on Windows XP
I bought one of the new iMac keyboards for my Windows machine tonight (no, I don't own a Mac). Since checking out the new iMac I've had a taste for the keyboard. The short stroke and quick action make it a breeze to type on, with reduced key travel easing the stroke on the fingers to type. I find that my strokes are adjusting to where I can type more quickly. In fact, the latency between my left pinky is still adjusting itself to the quicker speed of making an uppercase U, I, O, or P. I can see some real speed coming out of this board after some practice.
What's a story like this without a picture?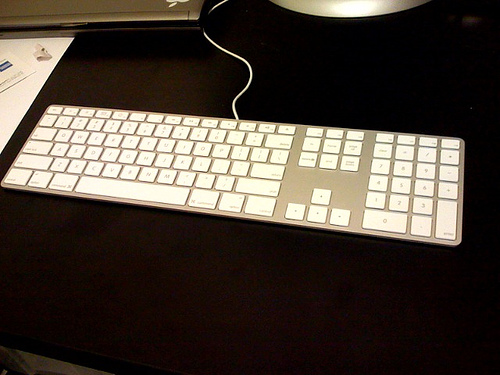 You can see the Dell Latitude D620 in the background (work machine).