Spirit of the Lost, Marr's Chosen
We went into the frog raid zone again tonight, this time with much greater success. I think we got a ton of loot (including a bunch of rares and 4-5 master spells). Plus we were much more able to handle the zone without any wipes. I also took some time to pick up a set of guild clothing for lounging around town. Check it out: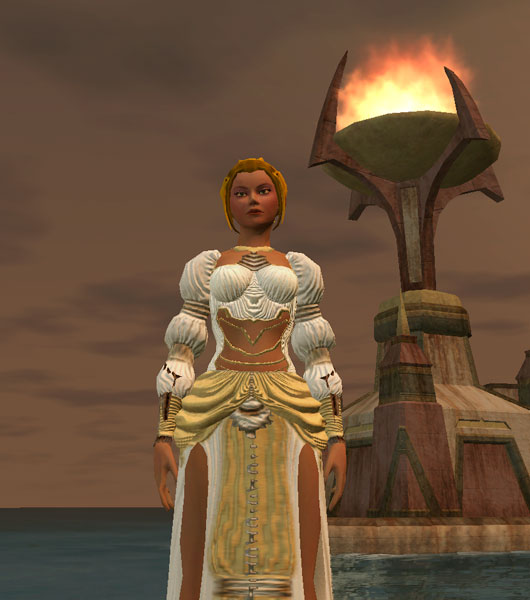 Also am now 70% into 47, working towards 48.