Microsoft PDC Convention Center Map
Since I hate being lost and Google Earth doesn't show inside buildings (yet, give them time), I put together this collage of maps from the LA Convention Center site to have a general guide of where all the conference rooms are located.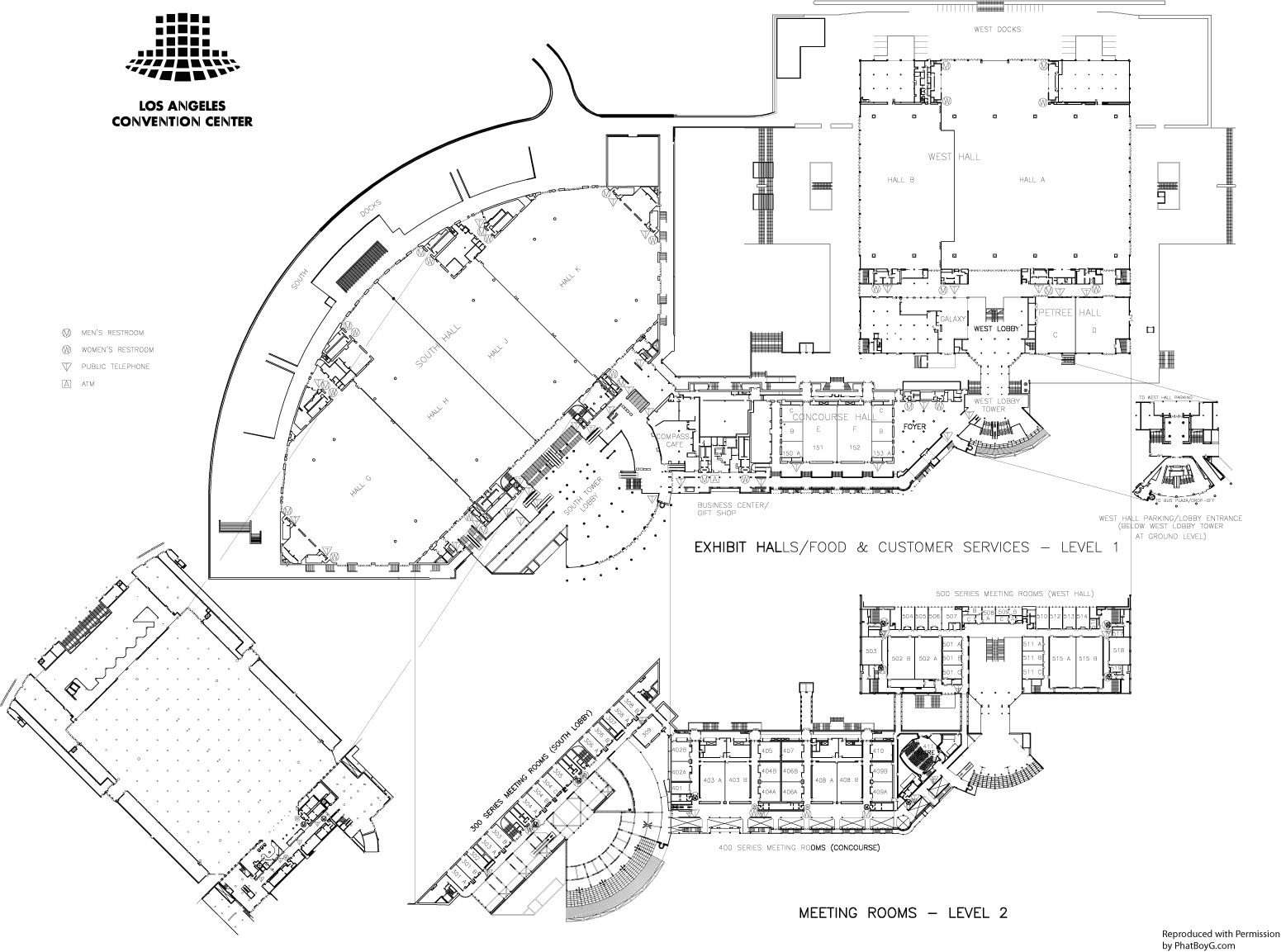 EDIT: The LA Convention Center provided me with a line-art version of their site plan so I updated the image using that plan instead of the one built from images on their web site. Enjoy!